EDITORIAL PUBLICATION
Year 2011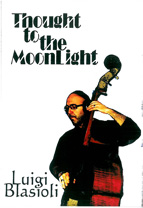 After the release of my first solo artist album with Music Force Records, a musical and editorial editions company "il Melodramma" – "La Semicroma" has reproduced on paper the album's scores "Thought to the moonlight" handig them out in the stores across the nation.
---
DIDACTIC DVD
Year 2008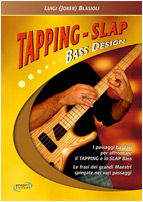 "Tapping-Slap Bass design" is a didactic video released by Casa Editrice Musicale "Progetti Sonori" – Mercatello Sul Metauro (PU). It is a method of electric bass explaining two of the most important techniques that fascinate young people, musicians and who loves music in general: Tapping and Slap on the electric bass. Divided in 21 chapters (10 for Tapping and 11 for Slap) the method explains brightly, clearly and fluency the different phases to reach the knowledge of these two techniques.The subjects are explained progressively and directly, to make the study efficient and enjoyable at the same time. Besides it is a valiant support to increase the techical knowledges on the elettric bass, Tapping-Slap Bass design is also an unique instrument to broaden the boundaries and the knowledges about the great Maestros who have made famous these two techniques, as: Stuart Hamma, Billy Sheehann, Michael Manring, Victor Wooten.
In the method, in fact, I introduce and make a presentation of some particular techniques tipical of these great musicians. Also I perform and play some Jaco Pastorius' phrases with the slap technique.
---
DIDACTIC PUBLICATION
Year 1998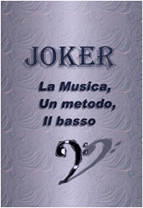 The method treats the main phases of the approach to the music by the elettric bass. An easy method to whom, beginner, wants to start to play this instrument from the first positions of the hand to harmonic
basics. Excercises are copied in guitar tab and score and the method is supported by a cd with 13 tracks, where I explain further by word of mouth and I make the excercises with the metronome. The easy reading and the clarity of this method make understandable some harmonic basics,sometimes hard to whom begins.